National Council of Teachers of English
Lindamood-Bell is honored to participate in this virtual event.
Dates: November 18-21, 2021
Location: On Demand Presentation
Session Speaker: Dave Kiyvyra, Director of Development
Description:
An overview of the science of reading will be shared, outlining all component parts of reading. Current neurological data will be presented, and application in a Multi-tiered System of Support (MTSS) model in addressing the needs of dyslexic populations.
The session will present a case study outlining how Fort SmithPublic Schools addressed Arkansas' dyslexia legislation. The district designed their intervention based on current neurological research, a peer-reviewed independent impact evaluation study conducted by Texas A&M, and statewide comparison studies in Colorado as models for implementing a large-scale dyslexia initiative district-wide.
The session will provide highlights of Fort Smith Public School's implementation for Universal Screening for all K-2 students, features of their initial 10-Day intervention cycle, Level Two screening, intervention groups for students with characteristics of Dyslexia, Dyslexia Awareness Training for All Teachers, and integration with their state-mandated Reading Initiative for Student Excellence (RISE) Training. The district addressed the systemic challenges by providing professional development in the five component parts of reading for all instructors to ensure student differentiation across all tiers of their MTSS structure.
The presentation will also outline their instructional leadership development plan implemented to address sustainability and long-term fidelity. The poster will include longitudinal student data for the student aggregate, including subgroups for students with dyslexia, Special Education students, and English Language learners.
---
Special Education Network and Inclusion Association (SENIA) 2021
Dates: December 3-5, 2021
Location: Online
Title: Workshop "The Imagery-Language Foundation: Teaching All Children to Read and Comprehend During a World Pandemic"
Session Speaker: Angelica Benson, Director of International Development
---
Urban Collaborative Fall 2021 Member Meeting: Widening the Sphere of Success for all Learners: Integrating Special Education within General Education  
Lindamood-Bell is honored to participate in this virtual meeting. Visit our Booth!
Dates: December 6-7, 2021
Location: Interactive Virtual Meeting
Partner Code: LNDMDBLLFA21
Download the Event App: App Store or Google Play
Description:
The theme for this meeting is Widening the Sphere of Success for all Learners: Integrating Special Education within General Education.
Meet district leaders in special education from across the country. Join your colleagues as they share their successes and challenges. Attend an interactive keynote session with Richard Villa and Jacqueline Thousand, authors of Leading an Inclusive School: Access and Success for ALL Students and The Inclusive Education Checklist: A Self-Assessment of Best Practices. You will also have the opportunity to virtually visit one of a set of schools in San Diego that have been working to bridge special and general education.
Those who are accountable for the education of all students and leading special education services are encouraged to attend the meeting.
---
Learning Disabilities Association of America's 59th Annual International Conference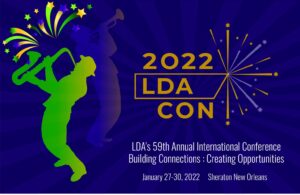 Dates: January 27-30, 2022
Location: New Orleans, LA
Title: "A Comparative Analysis of Reading Progress During the Pandemic Between In-Person Instruction and Virtual Instruction in Students with Learning Difficulties"
Session Speaker:
Paul Worthington, Director of Research and Development
Angelica Benson, Director of International Development
---
Remediating the Dyslexic Brain: Neuroscience, Research, and Solutions for Recovery

Dates: February 7 – 9, 2022
Location: Hilton Hotel, Anchorage, Alaska
Description: 
The Alaska Statewide Special Education Conference (ASSEC) is committed to providing high quality professional development relevant to the cultural, rural, and remote characteristics of our great state. ASSEC has provided ongoing professional development to Alaskan special educators, administrators, paraprofessionals, and families for more than 20 years. By inviting nationally recognized speakers, as well as knowledgeable local experts in the areas of disabilities and education, ASSEC has become a highly anticipated event within the field of special education in Alaska. By supporting Alaskan special education professionals and paraprofessionals, ASSEC also provides an indirect but great benefit to Alaskan students with special needs and their families.


---
2022 DSF Language, Literacy and Learning Conference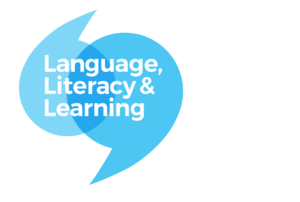 Dates: March 31 – April 2, 2022

Location: Perth, AU
Session Speaker: Sinead McIvor, Executive Center Director, Development Manager 
Description: 
Three days, up to 100 speakers, great resources and an amazing opportunity for anyone with an interest in improving literacy and numeracy outcomes for all students. This incredible event is not to be missed!
The Language, Literacy and Learning Conference will provide a wealth of information on the factors influencing the successful acquisition of skills in language, literacy and numeracy. It will be particularly relevant to classroom teachers, school principals and administrators, school psychologists, speech pathologists, occupational therapists, allied health professionals, tutors, parents and other key stakeholders concerned with the effective education and support of all school-aged children – including those with learning difficulties.